419 INTERNATIONAL HOUSING
ON, OVER, UNDER "BARCELONETA"
419 INTERNATIONAL HOUSING
WASHINGTON UNIVERSITY IN ST. LOUIS, USA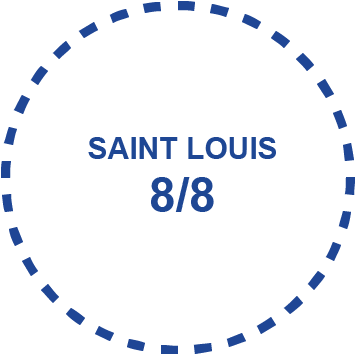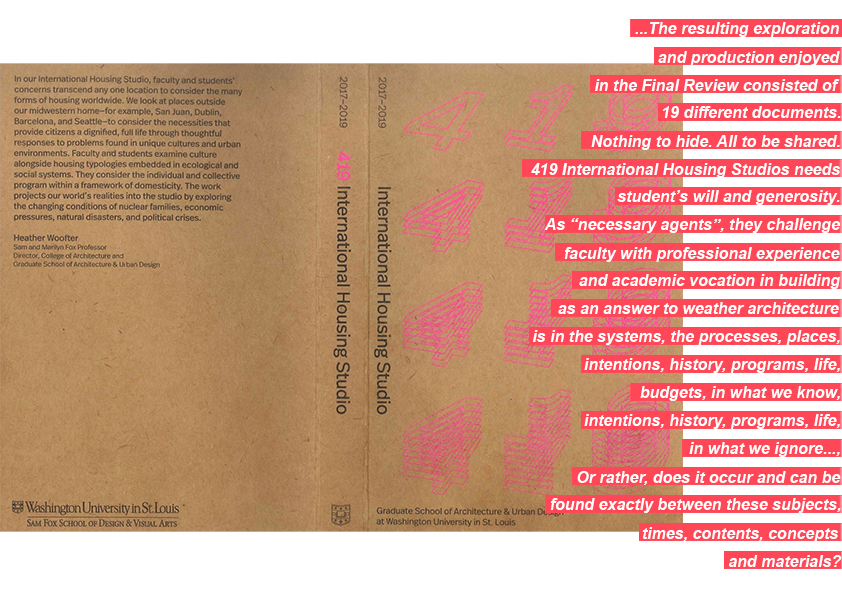 Heather Woofter
Sam and Marilyn Fox Proffessor
Director, College of Architecture and Graduate School of Architecture & Urban Design
.../...While these student projects were focused outside of St. Louis, they share common aims and ask essential questions relevant to our home. Many of us are transplants in a city that we love because of the diversity of its people, breadth of its cultural events, its unique urban environmnets, and in particular its feeling of latent potential. I often think of international and coastal factulty and our efficacy in the city we wish to impact. We have most recently added St. Louis to our list of studied places in this global context. With awareness of community representation's importance, each of the housing studios operates with faculty from the region studied. Moving forward, I hope we can share our work with community members and offer students the tools, awareness, and potential to create future generations of holistic, quality-driven, compassionate design work. By regaining a deep understanding of the architectural discipline, comprehensive systems that affect those work, and most importantly the people who inhabit our communities, we can make relevant architectural works reflect the society in which we live. There is much at stake.
Antonio Sanmartín
ON,OVER,UNDER "Barceloneta"
This studio pondered architecture as/if transcription: transcription of ways of life, transcription of cultural specificities and universals, transcription of the already known and the unknown, the visible and the invisible. It focused on sites in the Barceloneta neighborhood of Barcelona, Spain. Not exactly Barcelona, Barceloneta is a privileged yet dense seafront location under intense pressure from tourism. This rather obsolete neighborhood was built in 1800 when the city of Barcelona lost its local administrative and political power. A new "ciudadela" at the northeast edge of Barcelona was built to "protect" the city, meaning to monitor and subvert it. As a result, a large portion of the medieval city was demolished and residents were relocated closer to the shore. Designed by military civil engineer Juan Martín Cermeño, the neighborhood is based on an 8.40 by 8.40-meter grid. A very successful consequence of the 1992 Olympics was the transformation of the existing slums, unoccupied beaches, fishing harbor, and industrial buildings into meaningful urban public spaces along the sea edge from the Besos to Llobregat rivers. However, a new economic and cultural situation has challenged the traditional system of community housing in Barcelona. A recent city election debated the political commitment to work for adequate housing rights, a key point that was somehow forgotten between the economic boom of the late 90s until the worldwide housing bubble burst in 2008. The incoming mayor, Ada Colau, campaigned for housing rights and against evictions. This challenging polarity between individual interests, community interests, and city interests was an ongoing theme throughout the design process.
What is the character of a city or a place?... The studio craft includes urban strategies and architectures to be grafted ON, UNDER, and OVER the current state of "Barceloneta." How to keep the memory of the place, how to maintain a social balance and diversity, or how to avoid gentrification for both Barceloneta and BARCELONA are architectural issues students assessed, challenging faculty with professional experience and academic vocation. The resulting exploration and production enjoyed in the Final Review consisted of 19 different documents. Nothing to hide. All to be shared. 419 International Housing Studios needs the student's will and generosity. As the "necessary agents", students challenge faculty with professional experience and academic vocation in building an answer to weather architecture is in the systems, the processes, places, intentions, history, programs, life, budgets, in what we know, in what we ignore,… Or rather, does it occur and can be found exactly between these subjects, times, contents, concepts and materials?
SPRING 2021 Cass Gilbert Full Visiting Professor_Master's Final Project
CASS GILBERT Full Visiting Professor
MASTER'S FINAL PROJECT
UNIVERSITY OF MINNESOTA, MINNEAPOLIS, USA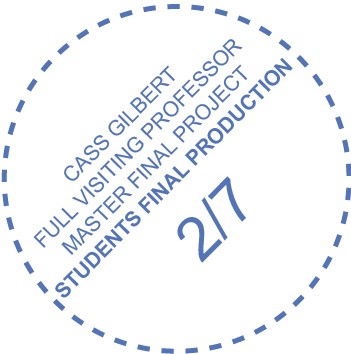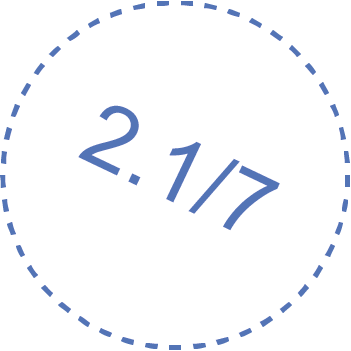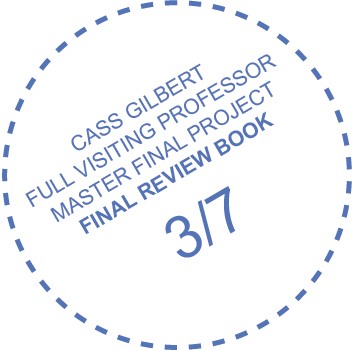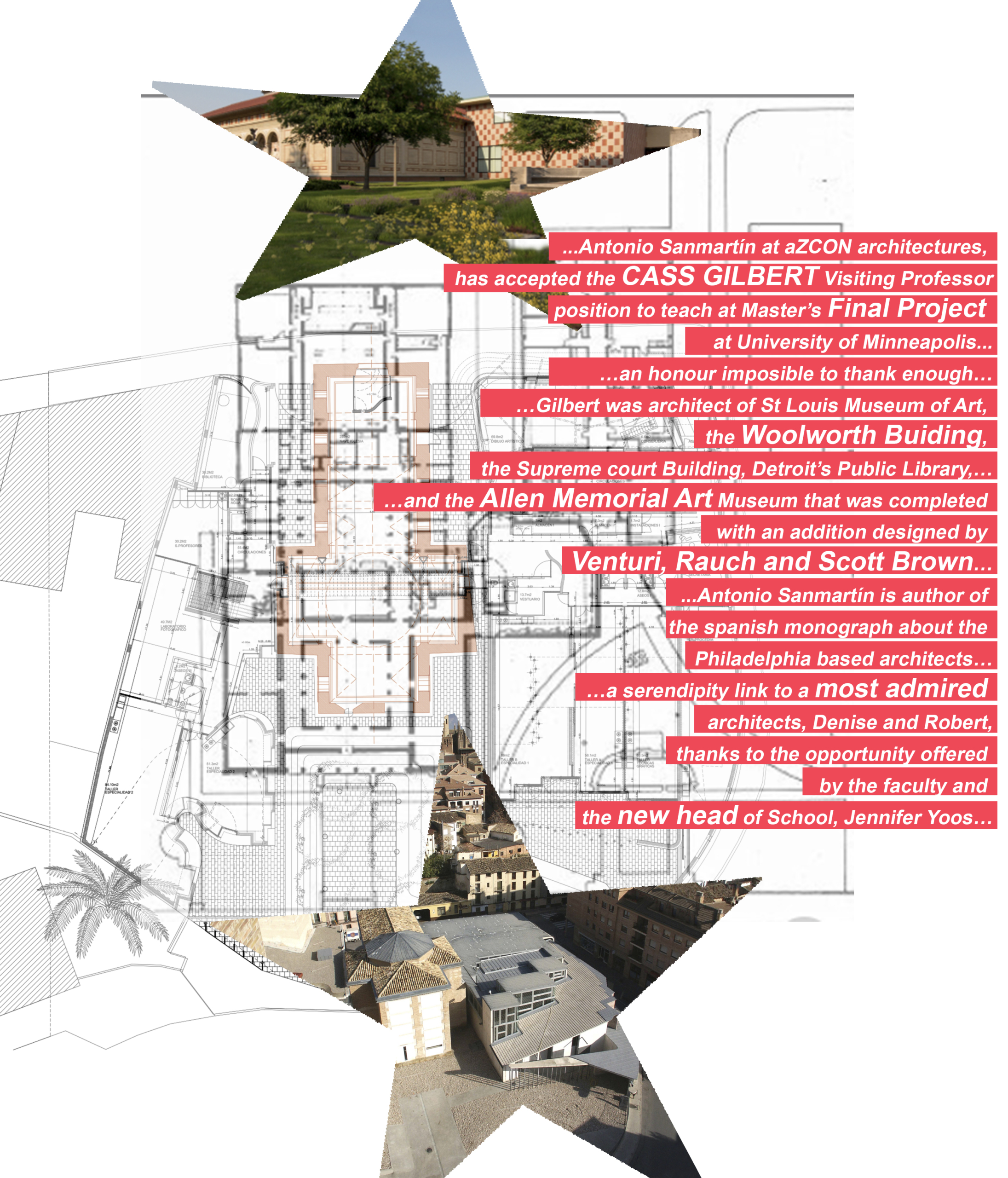 The final project semester is intellectually challenging for both
students and faculty. The work presented is a testament to the
dedication and sincerity of our students as they transition from an
academic to a professional architecture environment. As faculty
we have endeavored to fully support this pursuit, and are gratified
to see the growth and accomplishments of our graduate students.
UMN School of Architecture Faculty
2021.05.06
On 11 March 2020, while most students were away from campus on
spring break, University of Minnesota President Joan Gabel
released a system-wide email announcing that all in-person
instruction was suspended due to COVID-19, and we would all be
moving to online learning for "at least" three weeks.
As has been the story at architecture schools literally around the
world, the mandate for alternative learning was soon extended not
only to the end of the semester, but into the next academic year.
For this reason, we aren't hosting visiting faculty critics for MFP as
we usually do in Rapson Hall, nor will we be filling Northrop Hall for
a graduation ceremony a few days later.
Instead, most everything that our M.Arch candidates thought their
final few semesters in the program might be has been up-ended,
and what we had all envisioned for your post-graduation selves has
likewise demanded a radical rethinking.
We are, by all accounts, living in an extraordinary time. We can
adapt, we will pivot, and we will carry on, now paying
attention to new constraints and new opportunities. Along the way
we get to feel everything we're feeling about the situation that we
are in, even as those feelings are shifting from moment to moment.
Zesho Susan O'Connell seems to understand not only our
immediate global condition, but what we have been doing
together at Rapson for years, when she states (and I paraphrase):
We are all vulnerable with one another right now … we try, we
make offerings, we see what happens, we get feedback. Our
situation is calling us to pay exquisite attention to what is going
on right now ….
So, let us have this two-day event and focus on the culmination of
your final projects as well as years of your architecture education.
Let us have this moment. Let us feel everything that we are feeling,
and let us pay exquisite attention to what is going on right now.
There is so much here to be proud of.
Gayla Lindt, MFP studio coordinator
2021.05.06
Antonio-Urbana Champaign ETSAV lecture
Illinois Study Abroad Program at Barcelona-El Valles -
Illinois School of Architecture - University of Illinois at Urbana-Champaign
IASAP-BV LECTURES / CONFERENCIES 2019/2020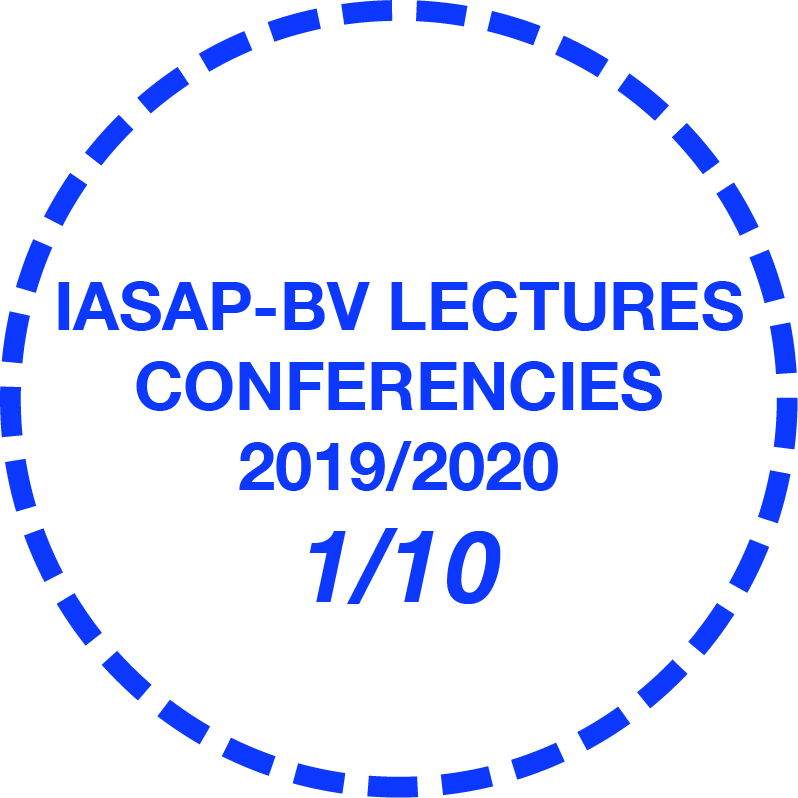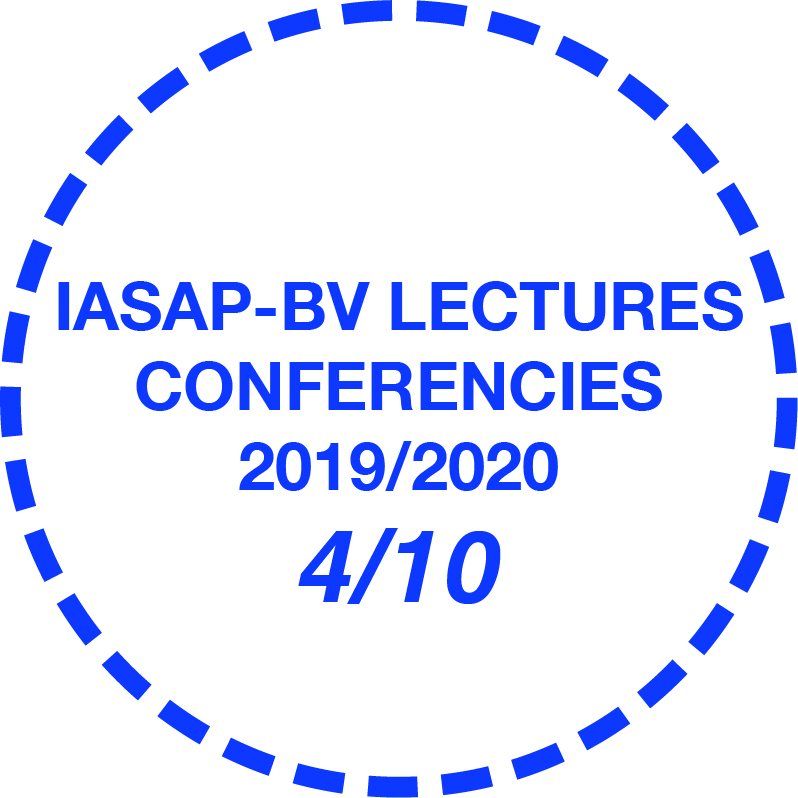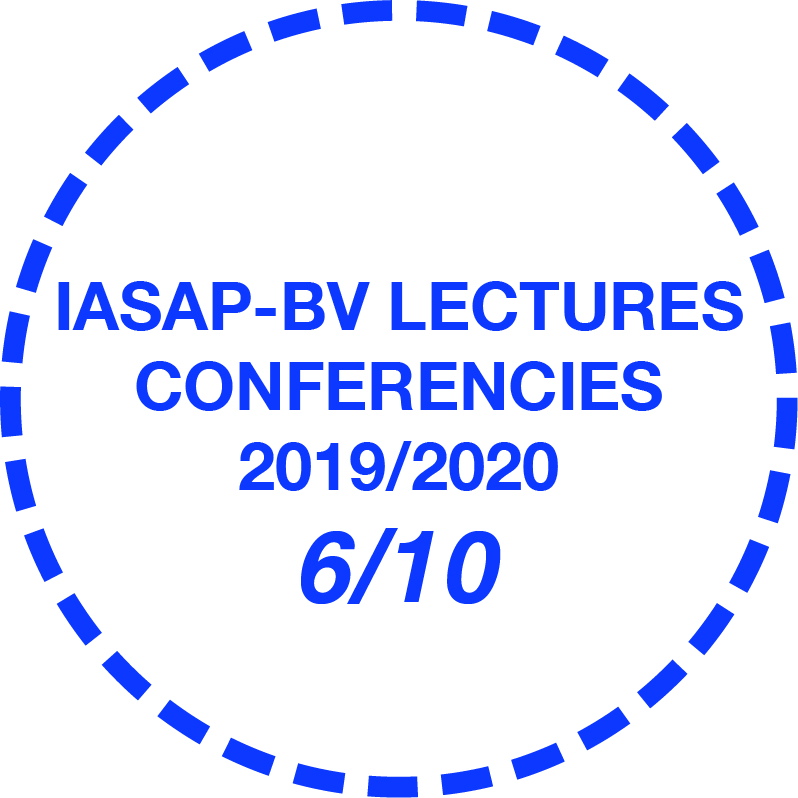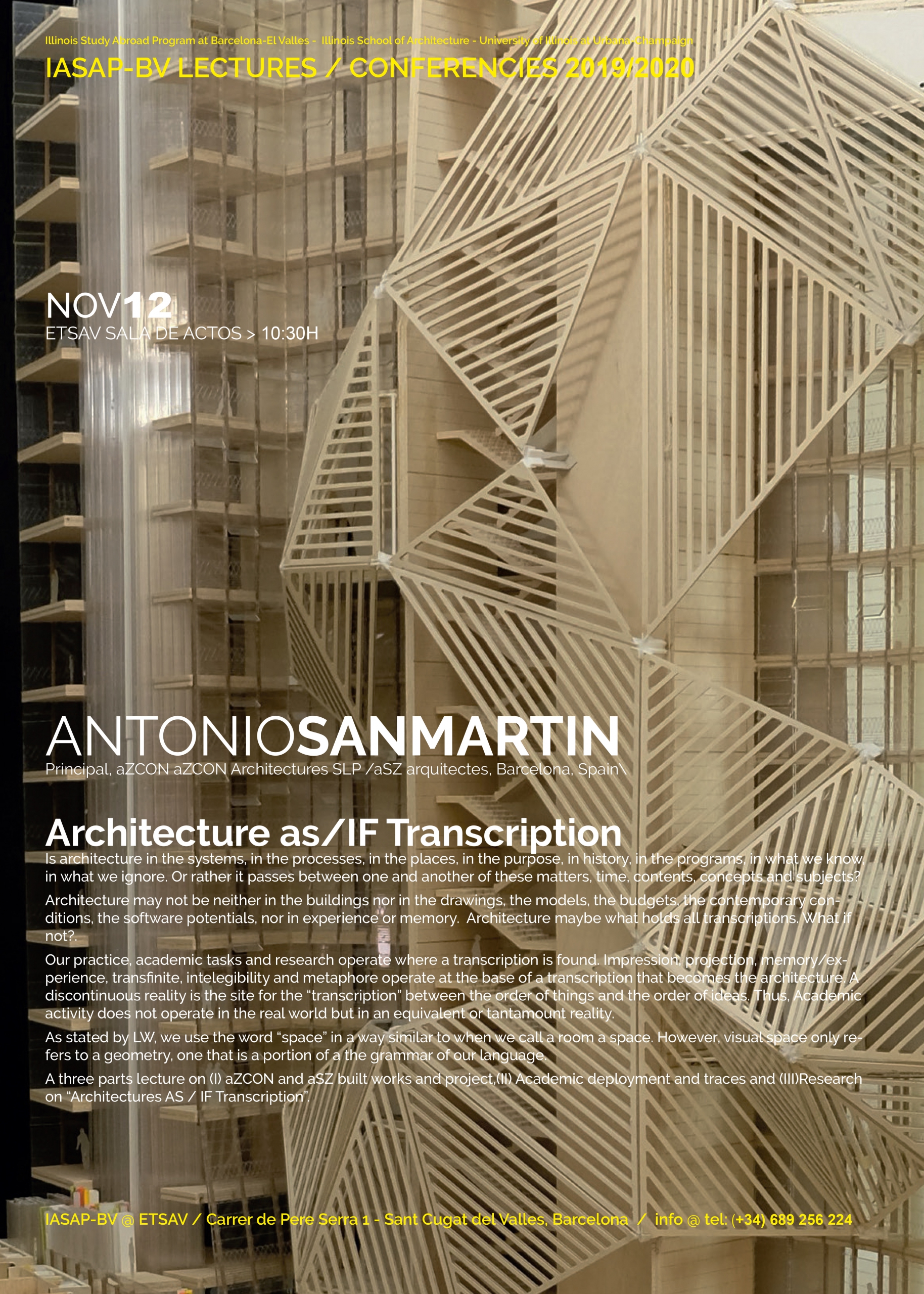 Architecture as/IF Transcription
Is architecture in the systems, in the processes, in the places, in the purpose, in
history, in the programs, in what we know, in what we ignore. Or rather it passes
between one and another of these matters, time, contents, concepts and subjects?
Architecture may not be neither in the buildings nor in the drawings, the models,
the budgets, the contemporary conditions, the software potentials, nor in experience
or memory. Architecture maybe what holds all transcriptions. What if not?.
Our practice, academic tasks and research operate where a transcription is
found. Impression, projection, memory/experience, transfinite, intelegibility and
metaphore operate at the base of a transcription that becomes the architecture.
A discontinuous reality is the site for the "transcription" between the order of
things and the order of ideas. Thus, Academic activity does not operate in the
real world but in an equivalent or tantamount reality.
As stated by LW, we use the word "space" in a way similar to when we call a room
a space. However, visual space only refers to a geometry, one that is a portion of
a the grammar of our language.
A three parts lecture on (I) aZCON and aSZ built works and project,(II) Academic
deployment and traces and (III)Research on "Architectures AS / IF Transcription".
antonio-2017-Washington University - St Louis - copiar - copiar
Washington University - St Louis

antonio-etsab-2017
TALLER TEMÀTIC: FRAGILIDAD Y SEMEJANZA _TRANSCRIPCIONES
OBJETIVOS DEL TALLER
Reflexionar, transcribir y producir alrededor de estas dos condiciones de la realidad y de la creatividad nos acercará a los procesos y a las posibilidades de la formulación del sentido de las arquitecturas posibles, de las que viven bajo el signo de un ritmo temporal urgente, permanentemente transformado, vital y comprometido con las acciones más innovadoras de la vida cultural. Más allá de las propuestas que se experimenten en el taller, quizá lejos incluso de la realidad que centre la experiencia concreta, advertiremos la semejanza, y de este modo el valor propositivo de estos principios, en el propio devenir de un mundo y de unas formas de vida en transformación: el carácter frágil de la propia vida, su inmensa capacidad de cambio, la disolución de las formas y figuras que creíamos estables. Proyectar bajo el signo de la fragilidad y en la confianza en el mecanismo de la semejanza puede acercarse con intensidad a las formas actuales de producción artística y de comprensión de un modelo de mundo acorde con nuestros conocimientos.
antonio-Washington University - St Louis 2016
Washington University - St Louis
DEAN'S LETTER
antonio-etsab-2016
Proyectes II matí. ETSAB. Grup Antonio Sanmartin (ASG_*) semana10y12My2016
antonio-etsab-2013
Opción A – Sept2013-Junio2014 "Port BCN"
/ "Buenas noticias para el Port"
Opción B – Sept2013-Enero2014 "Equipamientos para las dos orillas del Besós" / "Mojarse en el Besós"
Opción C – Opción libre